About Us
The Speech Buddies Story
We are a small team of parents, speech therapists, and engineers. A trusted option for parents for years, we have helped over 50,000 children achieve their full potential in speech. We passionately believe that every child has a voice. And that voice deserves to be heard.
At our core, we are motivated to help children - we want every kid to have an opportunity to get in and out of speech therapy quickly so they can go back to being a kid! We started as a product company, driven by the desire to invent technology solutions in a field that traditionally has had none. As our first product, Speech Buddies Tools, became known around the world, we had the opportunity to speak with thousands of parents and speech therapists and to learn about the challenges that were most important to them:
We learned that parents have questions about how to find the speech help they need. We learned that they are frustrated by waiting months for public options, only to discover that they're ineligible. Parents watch anxiously as months or even years of crucial language development time slip by.
At the same time, speech therapists are frustrated by an inefficient private practice model. Drowning in paperwork and relying on client referrals that are mainly word-of-mouth, it's no surprise that it takes over 16 years of practice, on average, to be able to start an independent private practice. We thought there had to be a better way.
This is why we created Speech Buddies Connect, the first online Marketplace for parents to find and book appointments with local speech professionals. Now, no matter what type of speech challenge affects your child, we will send a licensed & vetted speech professional to your home to work with your family. We choose only the best therapists to join our network. We've made booking appointments much easier with flexible visit times to fit your schedule. This expanded service is available in Brooklyn & Manhattan and is growing rapidly.
At Speech Buddies, we're using technology to create elegant solutions that will improve your family's access to top-notch care. We're here for you and we're listening. Please let us know how we're doing! We can't wait to hear what you and your children have to say.
Management Team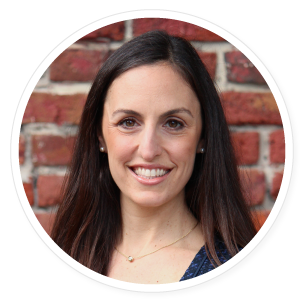 ADRIENNE PENAKE, CFA
Chief Executive Officer
Adrienne has overseen the commercial strategy, finance and marketing as Chief Operating Officer since 2010 and was named CEO in 2014. Prior to joining Speech Buddies, Adrienne was the VP of Corporate Development at Prosper Marketplace, an Associate Director at Bear, Stearns & Co. in San Francisco and began her career at Goldman Sachs in New York. She is a Chartered Financial Analyst, and received a Bachelor of Arts in Economics from Northwestern University. A former Board Member of the Financial Women's Association of San Francisco and a member of the CFA Institute, she lives in the San Francisco Bay Area with her husband and two children.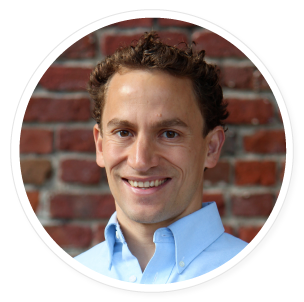 ALEXEY SALAMINI
President & Technological Co-founder
Alexey is a medical device entrepreneur with a passion for developing elegant solutions to help improve global standards for health care. Prior to founding Speech Buddies, Alexey helped found Miramar Labs, a dermatology start-up spun out of the Foundry, a medical device incubator. Alexey began his career as a product designer and manager at IDEO and is an inventor on more than a dozen issued patents. He holds a Bachelor of Science in Mechanical Engineering from Princeton University and a Master of Science in Mechanical Engineering and MBA from MIT.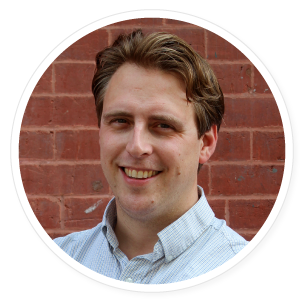 GORDY ROGERS, M.S. CCC-SLP
Chief Scientific Officer & Clinical Co-Founder
Gordy is principal investigator for all Speech Buddies' clinical efficacy programs, and a regular contributor to the American Speech-Language and Hearing Association's research and commercial programs. His clinical practice at Brooklyn Speech Solutions focuses on speech and articulation disorders for preschool and school-aged children. Gordy earned his Bachelor of Arts in linguistics from Yale University and his Master of Science in speech-language pathology from Teachers College at Columbia University. He lives in Brooklyn, NY with his wife and two children.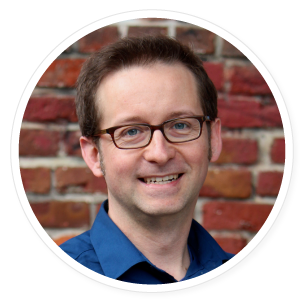 MIKE GODWIN
Director of Marketing
Mike is an Art + Data enthusiast, telling visual stories with and about data in drawings, books, public art, and web applications. He joined the team after launching a news publishing web analytics startup, and is proud to have built the first levitation apparatus ever used in a Kabuki theater. He holds a BA in Archaeology & Art History from Columbia University, a Masters in Fine Art from the University of California, Santa Barbara, and an MBA from the University of California, Los Angeles. He lives in Oakland with his wife and daughter.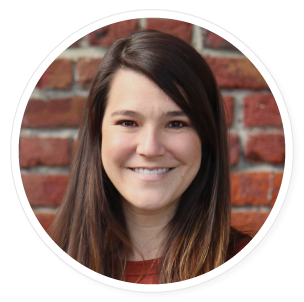 KIMBERLY MCCOLLISTER
Director of Product & Marketing
Kim has a passion for all things tech and design. She began her career in marketing and PR, but shifted to product development, usability, and design after joining Wikia.com, a top 20 website founded by Wikipedia's Jimmy Wales. Helping the company grow sparked her passion for start-ups. In 2012, Kim collaborated with Zendesk and the Tenderloin Tech Lab to create Link-SF. After speaking on a SXSW panel about the project, it has gone on to recieve enormous media attention and growth. Kim is completing her MFA in Web Design and received her BA at UCSC.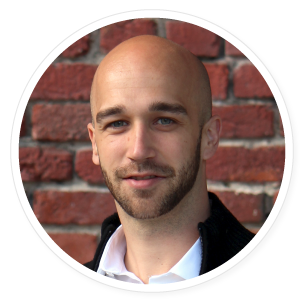 BRIAN JANKE
Customer Service & Operations Manager
Brian is a jack of all trades with experience in sales, customer service, marketing and teaching in various industries. Before joining Speech Buddies, he completed a one year stint in Munich, Germany where he sold titanium bars and plates to aerospace companies. He holds a Bachelor of Science in Marketing from Ohio Northern University and a Master of Educational Administration and Supervision from the University of Toledo. If you catch him out of the office, he will most likely be playing or watching a sport.
Advisers
Kurt Blasena
President and Chief Revenue Officer, HealthGrades
Terry Peigh
Senior Vice President, Interpublic Group
Roberta Jacobs
CEO, Fanatic, Serial Entrepreneur
Mark Jacobstein
Chief User Engagement Officer, Guardant Health, Serial Entrepreneur
Dr. Dennis Ruscello, Ph.D
Speech-Language Pathology & Audiology Professor, West Virginia University
Gary Petersmeyer
CEO Collagen Corporation, Aesthetic Sciences Corporation
Donna Orloff, M.S., CCC-SLP
Director, Full Potential Resource Center