There are many wonderful, publicly funded options for your family's speech therapy services. These could come in the form of speech and language therapy provided by your local Early Intervention (EI) program, the Committee on Preschool Special Education (CPSE) administered by your local school district, or from services provided directly to your child in his or her public school or via something called a Related Service Authorization (RSA). You may also have access to services funded in whole or in part by your health insurance plan. No matter who is providing your school speech therapy, you may want to consider supplementing those services, where possible. Here are 4 reasons that these extra services may have a profound impact on your child's development, and could be a smart investment in your child's future.
Choice
School speech therapy services, or those provided by other public pay sources are invaluable to your child, your family, to society in general. But because of budgetary pressures, school districts and other public payers do not allow for parents to choose which speech-language pathologist their child can see. This is of course unfortunate as so much of any therapy relationship is based on a "good fit" between your child and the speech therapist. Private speech therapy services have the added benefit of allowing you maximum choice. Speech Buddies Connect gives you choice based on many different therapists in your local area so you can decide what is most important to you. Is it the speech therapist's level of experience or qualifications with a particular speech or language challenge? Is it convenience in terms of schedule or location? No matter your priorities, you have your choice in finding the best speech-language pathologist (SLP) for your family.
Undivided Attention
In the case of school speech therapy in kindergarten and elementary school, services are most often provided in groups of 3
students, and sometimes up to 5 or more students. Again, this is primarily due to strains on the resources of the public school system; there are simply too many students in need of speech and language therapy for the number of speech therapists on staff.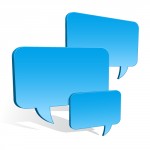 This of course means that for every 30-minute session your child receives, he or she is only really getting 10 minutes of direct intervention that is specifically tailored to your child's Individualized Education Program (IEP) goals but is still missing that full 30 minutes of class time. I have had clients who have preferred to decline school speech therapy to work privately instead because of this very issue. Now I wouldn't necessarily recommend you decline school-based services, particularly if your child is working on overcoming a language-based learning challenge. But private speech therapy does provide undivided attention which may provide a stronger learning environment for your child.
Convenience
Public payers of speech therapy services also tend to offer reduced convenience in terms of where services take place. In the case of EI, services are almost always performed in the child's home or day care facility. Very rarely do they approve services in the provider's office. In the case of school-funded preschool speech and language therapy, there is more flexibility but in many cases, the school administrator will dictate whether services are conducted in the provider's place of business. Depending on how contracts with the provider agencies and the local school district are structured, they may ask you to travel sometimes long distances to your speech therapy lessons. Private therapy allows you to choose your speech therapist for maximum personal convenience. And with our lives often so hectic these days, this benefit is not to be underestimated!
Another Hand on Deck
Speech and language development is incredibly important to a child's whole course of life – there simply is no other way to put it. The sheer weight of this importance can be enough for parents to seek additional support for their children. Also, for many children, having another professional communication partner can be invaluable. You will also have another member of your team: someone who you can bounce ideas off of and someone whose experience could be a powerful complement to the team you already have in place. So if you feel that your child could you a boost and you already have public speech therapy services in place, it may be time to consider finding a local speech therapist through Speech Buddies Connect.