What is your Speech Buddies Personality?
What are Speech Buddies?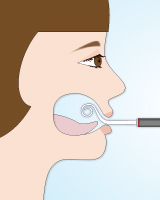 Teaches tongue positioning
Speech Buddies are a set of revolutionary tools to help children overcome speech difficulties. By teaching correct tongue positioning for the five most difficult sounds – R, S, L, CH, and SH – children learn and feel how to correct a problem sound. Speech Buddies were designed by a team of expert speech-language pathologists and engineers from MIT & Columbia Universities.