What is your Therapy Style?
Yes! Reduce your caseload; Finally fix your treatment-resistant students; Your first solution for new articulation students.
Learn More >
Yes! Be a leader. Better results = happy parents & children = tons of referrals! Build your practice easily.
Learn More >
Yes! Portable solution for many of your students at school or the clinic. Happy parents = great referrals for your business!
Learn More >
What are Speech Buddies?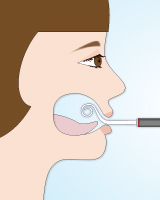 Teaches tongue positioning
Speech Buddies are a set of revolutionary tools to help children overcome speech difficulties. By teaching correct tongue positioning for the five most difficult sounds – R, S, L, CH, and SH – children learn and feel how to correct a problem sound. Speech Buddies were designed by a team of expert speech-language pathologists and engineers from MIT & Columbia Universities.
Help
Contact Us
We are happy to answer any questions.
Your Email
Your Message
Send
Thank You
We received your request. We will respond to your message soon.
Processing