Speech Therapist Volunteer Opportunities Abroad
Back in the summer of 2006, I had the opportunity to take part in one of the most enriching experiences of my career, the Bosnia Speech and Hearing Project. Founded in 1997 by California-based SLP Judi Jewett, the project at its outset primarily supported children with hearing loss, both congenital and those who had experienced traumatic hearing loss – after all, this was only a couple years after the historic Dayton Accords of 1995 that ended the bloodiest conflict in Europe since World War II. Judi assembled whatever resources she could, mostly via her church community, but over time, the project grew to include hundreds of mostly US-based speech-language pathologists (SLPs) looking for speech therapist volunteer opportunities — they donated their services to thousands of Bosnian children in need. Recognizing that a lasting contribution is about empowering local communities to help themselves, the program was instrumental in founding an SLP training program at the University of Tuzla.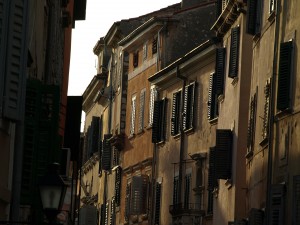 For me personally, not only did I get to experience a fascinating culture, punctuated with adventures in the Balkan region (in addition to a long weekend trip to the Croatian coast, my itinerary took me to Belgrade, and the historic Hungarian cities of Pecs and Szeged) I made lasting professional contacts and still keep in regular contact with one of the local translators on the project. He actually paid a visit to me to years later in New York City.
Even as it may be difficult to imagine that the pall of winter will ever be lifted, summer is indeed only a few months away. Since clinical schedules are somewhat lighter in the summer, this is often the time when these programs solicit interest from practicing SLPs. Now is the ideal time start thinking about getting involved! Below I list several well-established charitable organizations that coordinate international volunteering opportunities. If you're looking to enrich your professional and personal lives—while enjoying an adventure of a lifetime, then look no further than these volunteering opportunities.
Speech Therapists Volunteer Abroad
One of the first places I would start is your own graduate program. I have heard anecdotally of a real increase in the number of smaller scale, more grassroots volunteering projects, particularly in the least ten years. My own graduate program, Teachers College Columbia University, has had active volunteering projects in Bolivia, Cambodia, Ghana, and coming this summer, to Ethiopia. Often, these student-oriented trips are in need of experienced clinical supervisors. Also, depending on how developed the program is and what its mission may be, experienced clinicians may be particularly valuable for some of the more policy-focused work the project may be a part of. Your role may not simply be one of providing or supervising speech and language services, but may also involve, as the Bosnia project did, setting up local training programs or advocating for children special needs.
If your own graduate program doesn't have its own international charitable or educational project, ask your contacts in the program who might. Programs are in contact with each other and can put you in touch with one who would be happy to talk to you. You may have to be open to where you would go; you can't just pick and choose Trinidad & Tobago or the Philippines for example. Also, being bilingual is a big plus, especially in Spanish as you'd expect, given how widely spoken the language is and the number of programs I've heard of focused in Spanish-speaking countries. However, even if you're not fluent or even proficient in the official language of the host country, these programs may have support from local translators. However, it is important to understand that you, as the volunteer, may have to partially or fully finance the translator's services. In other cases, at least proficiency in the local language will be required to participate. Often, these smaller, more grassroots projects have a more intimate feel to them and if you cast a wide enough net, you will be more likely to find a location and a project mission that really gels with your interests and scope of practice.
Finding Speech Therapy Volunteer Opportunities
One organization that is dedicated to expanding volunteering opportunities across the globe is Children's Services International, the charitable organization associated with Speech Pathology Group, a large private practice in Walnut Creek, California. One of the staff SLP supervisors at the practice is a former leader of the Bosnia Speech and Hearing Project and they've extended this work into the Bosnian Autism Project. They plan to expand their reach into other countries in the near future and it would be worth keeping abreast of their plans as they are openly soliciting interest in volunteers. Another not-for-profit that keeps a database of opportunities throughout the worlds is Projects Abroad. This site is geared toward a wide range of health and education disciplines. Here's an example of an open solicitation for a speech and language volunteer project in Fiji. From my research, this site tends to features longer-term projects and may be less suitable to SLPs who currently have employment in the field and are just looking to complement their overall clinical experience. I would also investigate the organizations included on this ASHA list of international volunteering. The list includes information on organizations that are not necessarily speech and language-focused, as well as information for government-funded projects such as the Council for International Exchange of Scholars, which administers the Fulbright Scholar Program.
Other International Charities
In addition, established charitable organizations with international reach would be an excellent option for your volunteering efforts. I recently met in person with executives at Smile Train at their headquarters here in NYC and while they do not currently have a dedicated speech therapy team in place, they do encourage SLPs with an interest and clinical experience treating post-surgical cleft palate and other craniofacial abnormalities to contact a mission of their choice. Providing the actual surgeries for families in need, free of charge, is the primary mission of Smile Train. However, in developing economies with a more advanced medical and therapy infrastructure, a prospective volunteer like you would be more likely to find an existing program in place that you can simply attach yourself to and "hit the ground running" clinically. Examples of countries like this would be Chile, Colombia and Brazil. However, it is crucial to note that all therapy is done in the patient's native language so the pertinent language skills are a must. Similarly dedicated, relatively larger scale organizations like Operation Smile would warrant investigation as well. Again, it may be most effective to contact a medical mission in a country that interests you and ask how you, as a speech pathologist, can support the mission and the speech therapy programs of the children they serve.
Whatever avenue you choose, I would say that becoming an international volunteer will undoubtedly be a deeply enriching experience, both personally and professionally. However, I will say that, from when you decide to investigate the location of your work, to when you actually complete your charitable mission, it will take initiative. Although the term "proactive" is a bit hackneyed, it does accurately describe how you will have to approach international volunteering. As I mentioned above, many organizations will require you to make local contact, attach yourself to a project and, for the most part, make your own travel and accommodation arrangements. They will often have a network of on-the-ground support but really, you will have to "make it happen." Since we are already in February, and the summer is closed than we realize – thank goodness! – I would encourage all out there who are seriously considering this opportunity to start to contact host organizations as soon as possible. Please also share any and all international volunteering experiences you have had or plan to have this coming summer and beyond – this is truly near and dear to Speech Buddies and we are dedicated to helping foster international volunteering in the field of speech-language pathology.


News