Light It Up Blue – Celebrate Autism Awareness Month!
Autism Awareness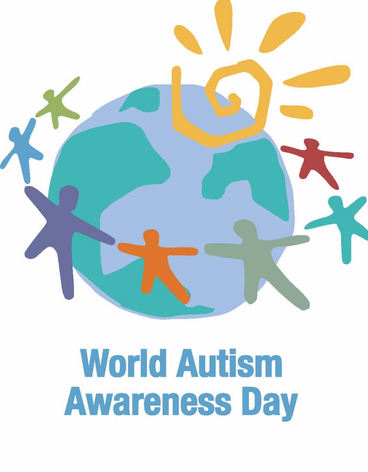 In the spirit of World Autism Awareness Day today, we are doing our part to help shed some light on autism by wearing blue in accordance with Autism Speaks global initiative "Light It Up Blue" that kicks off the seventh annual Autism Awareness Month. On April 2nd, restaurants, small businesses, people, retail stores and landmarks don the color blue to help raise awareness about autism. World Autism Day seeks to educate the community and promotes support and understanding for autistic people. Can you help?
Since the early 1970's the United States has recognized April as Autism Awareness Month and autism advocacy groups take this special opportunity to educate the public about autism and related issues within the autism community.
Autism Awareness Facts
Autism affects 1 in 68 children.
Boys are nearly five times more likely than girls to have autism.
Autism is the fastest growing developmental disability in the US.
Autism costs a family approximately $60,000 per year.
There is no medical detection or cure for autism.
What is Autism?
Autism spectrum disorder (ASD) and autism are both general terms for a group of complex disorders of brain development. Other conditions along the spectrum include a milder form of autism called Asperger Syndrome. They are characterized by varying degrees of difficulties in social interaction, verbal and non verbal communication and repetitive behaviors. ASD affects over 2 million people in the United States and tens of millions of people worldwide. Autism rates have increased 10-17% annually in recent years, with no established explanation.
The following are some "red flag" symptoms that indicate your child may be at risk for an autism spectrum disorder. If you see any of these characteristics in your child, ask your pediatrician for an examination and evaluation.
No smiles or warm joyful expressions by six months or thereafter.
No back-and-forth sharing of sounds, smiles or other facial expressions by nine months.
No babbling by 12 months.
No back-and-forth gestures such as pointing, showing, reaching or waving by 12 months.
No words by 16 months.
Avoids eye contact and wants to be alone.
No meaningful, two-word phrases by 24 months.
Any loss of speech, babbling or social skills at any age.
How Can You Help?
Creating awareness of autism by wearing the color blue today and all month long is a vital, thus the blue puzzle piece logo – wearing blue to create awareness is a crucial piece of the autism awareness puzzle.  Also, you can:
Support local businesses throughout the month of April, who are participating in Light It Up Blue.
Post pictures using #AKA (Autism Kindness Acts) on Instagram.
If you are on Twitter, use #LIUB to share your experiences.
Log onto Autism Speaks for additional ways you can donate time or money.


Autism
News