What is the Obamacare Effect on Speech Therapy?
I must state upfront that I am primarily a speech and language clinician rather than a health care policy expert. This post is not intended to be exhaustive or comprehensive, but rather an overview of what you might expect from this significant policy change. What is the Obamacare Effect on Speech Therapy? The primary intention of ObamaCare is to provide health coverage for every American while introducing reforms that would try to control the recent dramatic rise in health care costs. Not all provisions of the law have taken effect yet; some still have yet to roll out. Nevertheless this is a noble and ambitious goal, one that will require a major rethink of how speech therapy, in particular, is delivered.

How Speech Therapy Works Under Obamacare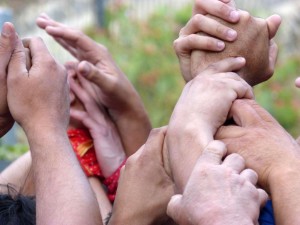 For the most part, ObamaCare seems to have a greater impact on the speech therapists themselves and the way in which they deliver their services. In larger organizations like hospitals and rehab facilities, ObamaCare is already ushering in a gradual shift away from what is called the fee-for-service model of health care. In this model the therapist is simply paid for every session he or she performs; this is the dominant way pretty much all speech therapy is conducted. Many have sensibly argued that this creates a weird incentive for therapists: if I do a good job and my patient improves more, I or my facility will make less money. ObamaCare is aiming to put into place ways for speech therapists to be rewarded for being more efficient, rather than less efficient.
ObamaCare also changes how therapists work by promoting more collaboration among clinicians. This also may more readily apply now to hospitals or skilled nursing facilities, but will very gradually "trickle down" to schools and private clinics. Communications technology has of course so rapidly improved and proliferated in recent years that the time is ripe for this revolution in information technology to also more meaningfully impact health care in general and speech therapy in particular.
More immediately, ObamaCare has meant that health plans themselves have changed. This is especially true of what are called individual plans, which are sold to consumers on the state-run exchanges. These are distinct from group plans comprised of—as the name implies—a large group of insured people who help keep monthly premiums that consumers pay lower. In the past, individual plans were often prohibitively expensive. This meant many people went uninsured. The number of uninsured people led to what many felt was a crisis. So Obamacare decided to mandate insurance and make individual plans more affordable, particularly for lower and middle income families. So how has this affected the cost of speech therapy services?
Has the Cost to Families Improved?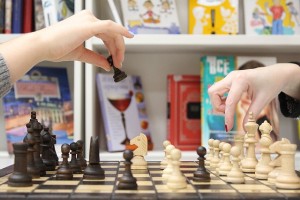 The answer is not so simple as coverage can vary widely, depending on your state of residence. California, for example, passed a law in 2012 called SB 946 which mandated insurance coverage for autism spectrum disorder (ASD). Other states can quite typically exclude autism from covered conditions. The American Speech-Language-Hearing Association (ASHA) has developed a list of common exclusions from coverage in speech therapy:
No coverage for speech and/or hearing disorders that have a developmental or congenital cause.
Coverage for acquired disorders only or only for treatment that is restorative or rehabilitative.
No coverage for certain disorders, such as stuttering and autism.
A limit on the dollar amount that will be reimbursed for speech and/or hearing services.
A limit on the number of speech and/or hearing therapy sessions that will be reimbursed.
Coverage may also be limited to certain settings such as a hospital or clinic.
No coverage for devices such as hearing aids or speech-generating devices.
Unfortunately, this list covers a huge percentage of the circumstances families in need of speech therapy find themselves in.
What's worse, many Obamacare plans, particularly in New York State, do not offer out-of-network benefits whatsoever.
These out-of-network benefits are commonly used by families to obtain coverage for speech therapy, where available. And it can perpetuate something of a vicious cycle: because in-network benefits can be so limited, fewer and fewer therapists directly participate with the plans. Parents are increasingly left to cover the cost of therapy out-of-pocket.
Whether ObamaCare plans cover speech therapy services is an incredibly complex situation that seems to be constantly in flux. In general it seems that ObamaCare plans have actually somewhat reduced direct insurance coverage for therapy. So what is a family to do? One place to start is this post: which details 3 different families approaches to paying for speech therapy services. In addition, Health Savings Accounts and Flexible Spending Accounts are an important option for many families. Either way, change is on the horizon and it is recommended that families keep abreast of where they stand. The best way to do this is to read the fine print of your plan policies, however boring that may be. And when in doubt, put in a call to your health plan; by being a little resourceful, you'd be surprised of what could be out there!


Financial Resources