6 Best Speech Therapy Movies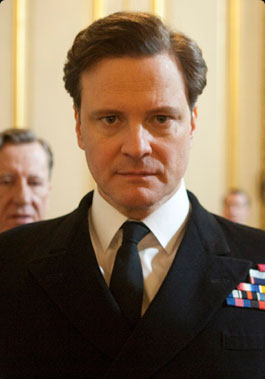 Ok, I admit it: there are other professions that have garnered more attention than the field of speech therapy has, when it comes to portrayals of the field in major motion pictures. There have been a few more films about law enforcement and intelligence operatives, not to mention medicine and law, than have been produced about the great work speech pathologists do every day. Nevertheless, there have been some excellent movies made that feature the field of speech pathology as crucial to the film's story. Since you probably know all about the story behind the Best-Picture winning The King's Speech, I wanted to share with you five other films that feature the vital interaction of speech therapy and maybe give you a few fresh ideas for a Friday night in when you just can't think of a movie to rent.
And I promise not to spoil the endings of any of these movies.
This is an excellent film starring Harrison Ford and Annette Bening and tells the story of a wealthy, arrogant Manhattan attorney whose life is upended when he, as an innocent bystander, is shot during a robbery gone wrong. He sustains a traumatic brain injury related to the incident and spends significant time at a rehab hospital, receiving a number of therapies. The film was actually filmed at the Burke Rehabilitation Hospital in White Plains, NY, just an hour north of New York City. The experience of his injury, the therapy he receives, and his new lease on life, inspire Ford character to change his ways. The film also gives some interesting insight into how an adult-focused speech pathologist might work with a brain-injured patient. Also of interest is the depth of relationships Ford's character is able to develop with his therapists, which I believe is a big driver of the film. If you missed this one when it came out, I think it's definitely worth a try.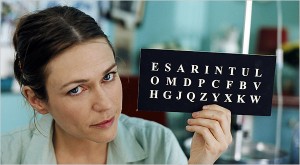 This popular and critically acclaimed French-language film saw its director win best director honors at the 2007 Cannes Film Festival and was nominated for four academy awards. It tells the story of another high-powered executive, this time the editor-in-chief of French Elle magazine, Jean-Dominique Bauby. While driving with his young son, Bauby suffers a massive hemorrhagic stroke which leaves him "locked in". He is able to understand everything but is unable to speak or move any part of this body, except his eyelids. His remarkable speech therapist devises a system for transcribing his eye blinks and turning them into extended language and narratives. What ensues is an uplifting and philosophically profound memoir of Mr. Bauby's life and relationships. The film is also shot beautifully and I still remember a great deal about this film seven years after I first saw it in the theater. Bauby's retelling of a trip to the historic, pilgrimage city Lourdes in the French Pyrenees mountains was particularly powerful; of all the films on this list, this may be the best one, in my humble opinion.
This is another great French language film, directed by the great Francois Truffaut (400 Blows and Jules and Jim). Incidentally, 400 Blows is one of my all-time favorite films and universally acknowledged as a must-see classic. In The Wild Child, Truffaut takes on the story of Victor of Aveyron, who, around the turn of the 19th century, was almost totally isolated from human contact until around age 12, when he was rescued from a local forest and brought to Paris to be taught speech and language by one of the great historical figures in speech-language pathology, Jean Marc Itard. Although he was trained as a physician, many people credit Itard with being the first speech pathologist in the modern sense, who systematically applied scientific principles from the burgeoning allied fields of phonetics and linguistics. Although not considered his crowning achievement, The Wild Child is definitely an excellently wrought story and a fascinating window into these so-called "feral children" who periodically pop up in society (see also the tragic story of Genie).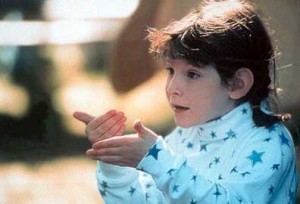 This documentary, nominated for an academy award for Best Documentary Feature, follows an extended family as they consider the relatively new and breakthrough technology of cochlear implantation. The family has a strong genetic link to congenital hearing loss and two brothers, one who is deaf, the other who has intact hearing, grapple with the agonizing decision of whether to take advantage of this new cochlear implant technology. The one brother who is deaf and his wife are concerned that being able to hear via implantation will mean their child will lose his connection to deaf culture his parents have felt so enriched by, even as they acknowledge some of the advantages he would have being able to hear. The other brother, with intact hearing, and his wife decide to go ahead with the implantation surgery. A follow up documentary, Sound and Fury: 6 Years Later, tracks the family's lives post-implantation. I personally love a well-executed documentary and this one won't disappoint.
So I have to admit that this is the one movie on this list I haven't myself seen. But, as I researched this blog post, the fact that I have continually forgotten to see this film, is just crazy to me. Apart from this being an amazing story, leading actress Marlee Matlin won an Oscar for Best Performance by an Actress in a Leading Role for her work in this film. She became the first deaf actress to have received such an honor and the youngest actress to win the award — she was 21 years old at the time. The story follows the relationship of a speech and hearing teacher (William Hurt) at an educational institution for the deaf and another employee of the institution (Matlin). They fall in love, but find that their differing views on deafness are becoming major issues in their relationship: Hurt's character wants Matlin's to become exclusively verbal and she consistently resists this.
I hope that you have a chance to enjoy some of these films, all of which feature top directors, actors or received major critical acclaim. And if you or a loved one is currently receiving speech therapy services, these stories can imbue a sense of universality and common experience that can be very heartening. Or, even if you're just interested a quick diversion in the form of entertainment, you can't really go wrong with any of these films.


News