Sign up with Facebook
---
OR
Sign up with Email
By signing up, I agree to the Speech Buddies
Terms of Use
and policies.
Terms of Use:
Please read these Terms of Use carefully before using the services offered by Speech Buddies, Inc.
Summary of Service
Speech Buddies Connect and Speech Buddies Games allow users to communicate with other users on the platform. We define users as "speech-language pathologists," or "speech therapists," and "parents." The intention of Speech Buddies Connect is to allow parents looking for speech therapy services for their children to contact and communicate with licensed Speech-Language Pathologists who provide speech services. Speech Buddies Games allows students to practice online exercises that can help improve their speech and articulation. Speech Buddies Games can be used by Students, Parents, and Speech-Language Pathologists.
By using this service you agree that:
You are licensed in your state or country to provide speech services as a Speech Language Pathologist, Speech Language Pathologist Assistant, Speech and Language Therapist, or other health professional.
You have necessary permission from the student and parent, if necessary, to provide speech services.
You have permission to perform lessons and exercises with a given student.
You will not solicit members of Speech Buddies Connect for purposes other than providing private speech and language therapy services.
You will maintain respectful and professional communication during communication with any and all members of the Speech Buddies community.
Speech Buddies' Privacy Policy
Speech Buddies, Inc. takes reasonable steps to protect your personally identifiable information as you transmit your information from your computer to our site and to protect such information from loss, misuse, and unauthorized access, disclosure, alteration, or destruction. However, no Internet transmission is ever totally secure or error-free. In particular, email sent to or from this site may not be secure, and you should therefore take special care in deciding what information you send to us via e-mail.
Speech Buddies, Inc. uses the information you provide or that we collect to operate, maintain, enhance, and provide all of the features, information and services found on the Websites. We will use your email address, without further consent, for administrative purposes, for customer service purposes, to address intellectual property infringement, rights of privacy, or defamation issues.
Speech Buddies, Inc. uses all of the information that we collect to understand and analyze the usage trends and preferences of visitors to the Websites, to improve the way the Websites works and looks, and to create new features and functionality.
Speech Buddies, Inc. may use "automatically collected" information and "cookies" information to: (a) remember your information so that you will not have to re-enter it during your visit or the next time you visit the Websites; and (b) monitor aggregate site usage metrics such as total number of visitors and pages viewed.
Speech Buddies, Inc. does not sell, trade, rent or share your personally identifiable information with other organizations for their marketing or promotional uses without your express consent.
Speech Buddies, Inc. may disclose automatically collected and other aggregate non-personally-identifiable information with interested third parties to assist such parties in understanding the usage, viewing, and demographic patterns for certain programs, content, services, advertisements, promotions, and/or functionality on the Websites.
Speech Buddies, Inc. works with some authorized service providers to provide website hosting and maintenance as well as other services for us. Speech Buddies, Inc. requires these services providers to safeguard personally identifiable information you provide to us. To the extent it is necessary for these service providers to complete their contractual obligations to Speech Buddies, Inc.; these third parties may have access to or process your personally identifiable information. Speech Buddies, Inc. generally limits their use of your personally identifiable information to the purpose for which it was shared.
Speech Buddies, Inc. may also disclose User information if required to do so by law or in the good-faith belief that such action is necessary to comply with state and federal laws or respond to a court order, judicial or other government subpoena, or warrant. In some cases, we may make such disclosures without first providing notice to Users.
Speech Buddies, Inc. also reserves the right to disclose User information that we believe, in good faith, is appropriate or necessary to take precautions against liability; protect Speech Buddies, Inc. from fraudulent, abusive, or unlawful uses; to investigate and defend ourselves against any third-party claims or allegations; to assist government enforcement agencies; to protect the security or integrity of the Websites; or to protect the rights, property, or personal safety of Speech Buddies, Inc., our Users, or others.
---
Already have an account? Sign In
Please choose your account type to continue, thank you!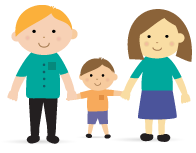 I am a parent
---
OR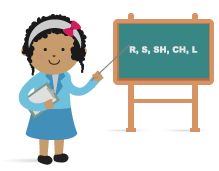 I am a Speech Therapist