6 First Chapter Books Your Kids Will Beg to Read
The benefits of reading aloud are many: It's an excellent way to build vocabulary and speech, which will set your child up for future successes in school and life. It encourages imagination. It's practically free. And it's incredibly entertaining. Before long you'll be onto your first chapter books.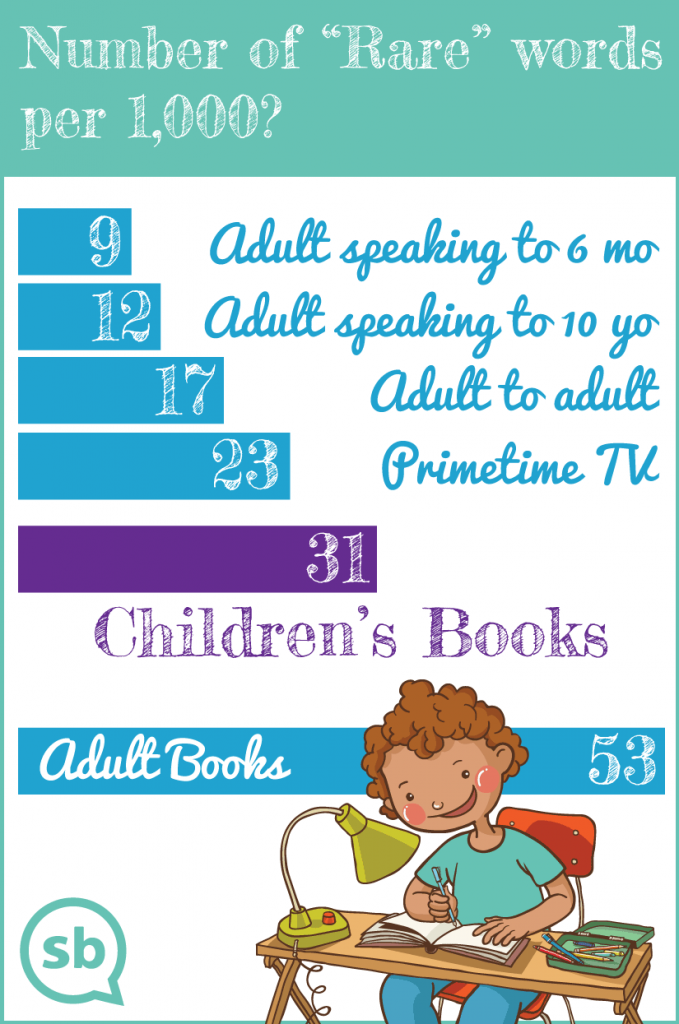 What's more, reading aloud strengthens your bond with your kiddos. It's about spending time together, engaged with each other. It's about making each other laugh. It's about discussion. And it's about snuggling. (And what parent doesn't love to snuggle?)
First up, a few tips for picking read-aloud first chapter books your kiddos will beg to read:
Embrace pictures: Many early chapter books sprinkle pictures throughout; these make for great transitions from picture books.
Voices are everything: Books with lots of characters and dialogue are irresistible. Be sure to invent different voices for each character!
Short and sweet: Your best bet for please-just-another-chapter! reading is a book with short chapters – about 10-15 minutes a pop, including discussion.
Read what you love: The same rules that apply to choosing what you read, apply to choosing what to read to your kids: Choose books you don't want to put down.
The Mercy Watson Series
If you're transitioning to chapter books with younger kids – that is, in the 3-, 4- and even 5-year age range – the Mercy Watson series is an excellent choice. Not only is each page illustrated in full color, but the buttered toast-loving title character gets herself into all matter of relatable mischief. (Think a piggy version of Curious George.) Bonus: There are currently six books in the series, so if your kid loves Mercy there's plenty of material to keep you going for many bedtimes.
Two Times the Fun
There are two kinds of reader: those who love Beverly Cleary and those who have yet to read Beverly Cleary. From Ramona, to Fudge, to Ralph S. Mouse, Cleary is an undisputed champion of children's literature. And that's why I'm so happy to recommend Two Times the Fun, the perfect intro to a literary great: in this tale of two twins, told in four chapters (each, a standalone story), Cleary manages to capture the four-year-old reality with true-to-life yet oh-so-amusing stories of buying new shoes and finding your own fun.
Toys Go Out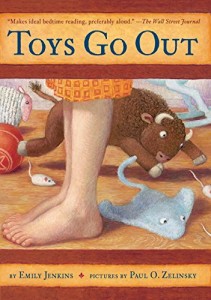 The fantasy genre is my absolute favorite to read aloud: it complements the magic of childhood and fuels the flames of a child's wildest imagination. But the transition to fantasy – to the unknown, without the aid of pictures – can be a challenge. And that's why I love Toys Go Out, a fantasy novel not about dragons or witches or time travel or wizards, but about toys. Toys that come to life, that is. To this slightly-fantastical-but-still-familiar theme, add a good dose of humor and some very readable prose, and you'll both be begging to read the next chapter. Bonus: If you blow through this can't-put-it-down novel, there are two more books in the series.
Mrs. Piggle-Wiggle
Her name may be funny (and so is her book), but Mrs. Piggle Wiggle touches on topics that hit kids right in the feels: fairness and manners and routines and bickering – all those things that young children (and their parents) grapple with everyday. Even better, Mrs. Piggle-Wiggle manages to do so with humor and pluck, offering up bad-behavior cures like The Never-Want-To-Go-To-Bedders Cure, The Won't-Pick-Up-Toys Cure and The Slow-Eater-Tiny-Bite-Taker Cure. (Parents of toddlers, I hear you chuckling.) Bonus: If you love Mrs. Piggle-Wiggle, you'll be thrilled to know there are four more books in the series.
Mr. Popper's Penguins
What do you get when you mix a house full of penguins, with nonstop laughs, with a Newbery Honor? Mr. Popper's Penguins, of course! The story hinges on a letter sent by Mr. Popper to one Admiral Drake, a polar explorer, who sends him a penguin in return. Hilarity and adventure ensue, and I guarantee your kid will be first belly-laughing, then begging to read "just one more chapter!"
A Bear Called Paddington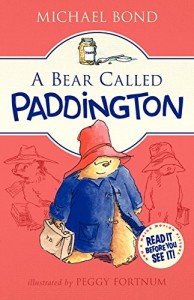 Long before Paddington became a movie star, he was just a humble bear who had traveled from Peru to London's Paddington Station. Since that fateful day on the platform, the lovable bear and his adoptive family have never been the same. The novel offers plenty of humor and misadventure, while piling on lots of heartfelt emotion and feel-good moments that will have even the most independent preschooler snuggling up for another chapter. Bonus: You guessed it! If you can't get enough of Paddington, there are many more books in the series.


Language Building Skills