6 Free Online Speech Therapy Resources For Kids
As parents, you know there are many ways to enrich your child's speech and language skills, including games, books, and language modeling activities. Online speech therapy resources offer your child a way to refine and practice their speech and language skills at home. Sometimes your child needs a little extra speech therapy, whether it is to refine certain skills they are learning on at school, reinforce what they are working on with their SLP, or just an extra resource to help build speech sounds. When looking to enhance your child's speech therapy using online resources, we have located a few favorites that won't take a bite out of your wallet.
Looking for Virtual Speech Therapy?
Speech Buddies Connect is the first online network for parents to find and book appointments with top-quality, certified & local speech professionals. You can filter your search to find Speech-Language Pathologist that offer virtual therapy in your state.
The Best Tools & Games for Speech Practice at Home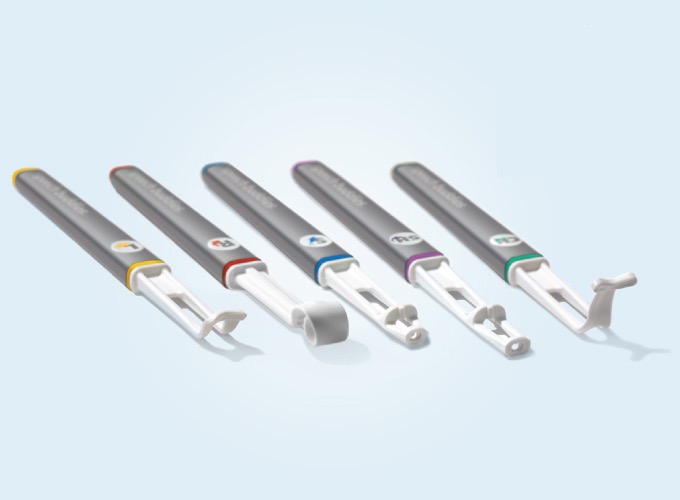 Tongue Placement Tools for the R, S, SH, CH, & L Sounds: Speech Buddies Placement Tools are easy to use. They train the tongue to make the correct shape by providing targets that you can feel. They help with lisps and pronunciation. Getting started is simple. Choose the right tools for your child, practice for 10 minutes 3 times a week, and see results. With a little guidance, kids 5 and up can even use them on their own! Each kit includes a customized instruction guide, a special carrying case, and online games. The 30 day guarantee makes trying Speech Buddies
Placement Tools stress-free. 4 out of 5 parents wished they used our tools sooner!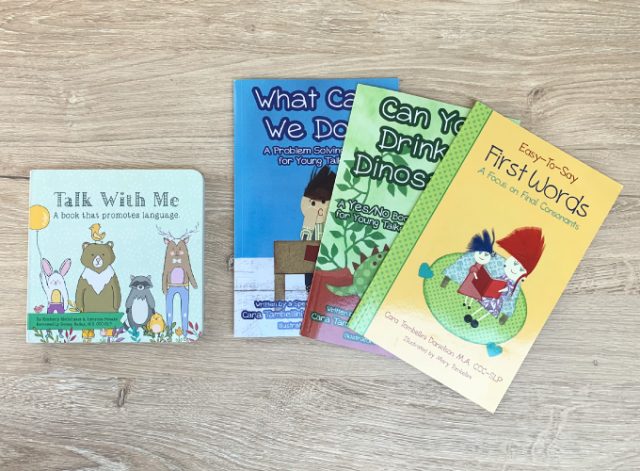 Speech Therapy Practice Cards: Flashcards are a fun way to practice any words as well as the R, S, SH, CH, and L sounds. These cards are specifically designed to tackle tricky sounds at the beginning, middle and end of words. The cute pictures and suggested games will entice any child to practice their speech.
Speech Delay Book Bundle: This Speech Delay Book Bundle encourages first words. Memorable songs and silly questions entice children to express themselves and help speech delay. These books are great for children ages 1 year to 6 years old and are perfect for any child learning to talk.
6 Favorite Online Speech Therapy Websites:
StoryPlace.org: StoryPlace.org is a website that has a number of online stories and interactive activities for preschoolers and elementary-aged students. Each theme includes an online story, online activity, printable "take-home" activities and suggestions for parents. A booklist that corresponds to each theme is also offered.
FunwithSpot.com is a cute website for preschoolers and young children. Children familiar with the Spot book series will love the fun language-based games. There are also parent and teacher resources.
FunBrain.com; This website offers a number of free online games for kids. Games touch upon a variety of topics, including vocabulary, grammar, reading, math and some that are just for fun! Check out Plural Girls, Grammar Gorillas or click on the reading tab for some great language activities.
Scholastic.com: Scholastic.com's Family Playground is a great website for preschool and school-age children and their parents. This website includes a variety of games and activities for children related to popular characters and children's books such as Clifford, Magic School Bus, Walter Wick, and I Spy.
Articulation Games (by Tracy Gefroh Boyd): This is a great site where children plan a variety of games to practice r's, s's, l's, sh's and ch's.
The Tongue Twister Database:  A fun collection of tongue twisters to practice speech sounds and giggle at the same time!
Tell us some of your favorites! We'd love to build our collection!
Looking to Put Your New Tablet to Use?
An important part of using online speech therapy tools is to interact with your child while he or she is online. The best online speech therapy sites are not intended to engage your child passively, (think staring at a video game on tv), rather they are to be used as a tool to engage your child and get his brain making connections. Making learning fun is also a crucial component to get your child engaged. Playing online speech therapy games should not feel like homework for your child, rather, a fun activity that you can do together. Here are a few of our favorites, what are some of yours?
Update: The Speech Buddies Team just added some boards to the FREE Bitsboard app! It's easy to download and play speech games today on your iPad or iPhone! Bitsboard is a revolutionary app that allows anyone (educators, education companies like Speech Buddies, and even parents) to customize fun, visually pleasing, and versatile games around a given theme.


Games and Activities
Online Games