Speech Buddies Parents' Corner – How to Save Money While Back to School Shopping
From classroom supply lists to gym shoes and the latest technology, back to school often means back to spending for many families. As you prepare for another year of school with your kids, you can save money back to school shopping and get the kids the supplies they need and the things they want.
Save Money Back to School Shopping on Clothes
You can get the looks your kids want at the prices that fit your pocket. There are three easy ways to do this.
1. Shop the back of the store first. This is usually where the clearance items are tucked away and out of impulse view. It might mean that you're shopping slightly out of season, but things like t-shirts and sweatshirts are easy to buy in one size larger if your child is on the brink of a growing spurt.
2. Print coupons or use your smartphone. Many retailers offer coupons online you can either print or save to your smartphone. Even 20% can make a big difference when loading up on those jeans or gym shoes. Just search for your favorite stores before heading out on your shopping journey and save or print the coupons you might need.
3. Buy secondhand. This no longer means second-rate quality. From thrift stores to consignment shops, there are deals and name brands to be had by buying second-hand. In fact, many of these places also offer clothing that is new with the tags still attached. Just be sure to check for things like zippers, buttons, and snaps that are still in working order.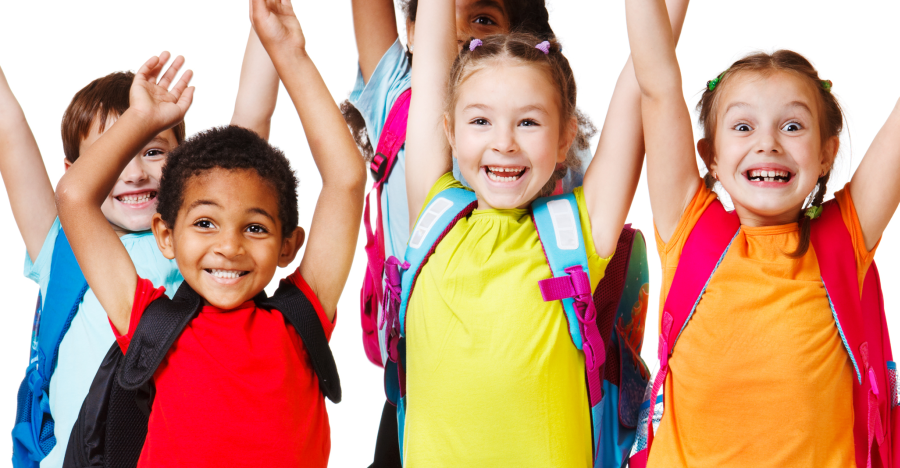 Save Money Back to School Shopping on Supplies
Fall is the best time to shop for school supplies because everything is on sale, so don't forget to plan ahead for things like science fair projects and Valentine parties. Add a few items to your cart to help supplement these activities in the future and you'll also save money in the long-run. Many office supply stores are also getting in on the back to school shopping excitement by offering coupons and buy-one-get-one offers. Double your savings by printing online coupons or saving them to your smartphone.
Save Money Back to School Shopping on School Lunches
Investigate which lunch option will be the best for your child based on costs and nutritional needs. If you're packing your own lunches, be sure to use some of these tips for healthy and less expensive items to add to the lunchbox. Buying in bulk, using reusable water bottles, and investing in reusable dishes can save you money in the long-run.
Save Money Back to School Shopping on Technology
There's an app for almost anything, and back to school is no exception. Check out these and other apps that help you and your kids stay on track, get homework done on time, and save money and time.
Check out quizlet.com for an easy to use flashcard app for the kids. It's great for group work, too, when your older students need to study for collaborative projects.
If you're looking for a student planner, this one is easy to use and helps to organize class schedules and homework – plus it is free!
The inClass app helps to track class schedules and offers you an alarm so your kids will never be late on homework again.
More Ways to Use Apps to Save Money
More Tips to Save Money Back to School Shopping
Let your child manage her own clothing budget. Once the new socks are purchased, the rest is up to her to manage to get the most for her money.
Set aside an activity budget. Things like field trips, Friday night games, and new dance shoes can eat away at your bank account. Each month decide how much money will be available for these extras and consider a chore list so your kids can earn money toward the rest. Your kids will learn about the value of a dollar and you'll be able to breathe a little easier when it comes time to balancing the checkbook.


Financial Resources
Parents' Corner
School